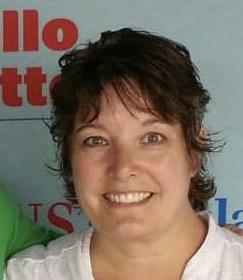 Dixie Stechschulte – Accounting
Q: What is your role at FDC, and how long have you served in this role?
A: My role at FDC started in January 2017 as a scheduling coordinator, but time issues and my return to college have led me into the area of behind the scenes accounting functions.  
Q: Tell us a little bit about yourself!
A: I live on a small farm outside of Argyle.  I'm married with 3 grown children and 5 grandchildren.  When I'm not busy with my family, I enjoy my hobbies including gardening and my fancy chickens — both showing and breeding.  
 Q: What is your favorite part about what you do at FDC?
A: My favorite part of volunteering at Fowler Dental Clinic is the flexibility.   They appreciate the services that you can bring and they try to make it work. 
Q: In your own words, how do you feel that the work FDC does impacts our community in a positive way?
A: I did not know that the FDC even existed until I responded to a need for help request.  Since that time, I've learned so much about them and the great work of providing top quality dental care to children in Green County.