About Us
Fowler Memorial Dental Clinic
Our Practice & Core Values
Our Mission is to provide dental care to those in need with a focus on the uninsured and those with limited access to oral health services.
Our Vision is to create a quality, comprehensive community-based dental home that reduces barriers to care throughout the region, thereby improving the health of our friends and neighbors.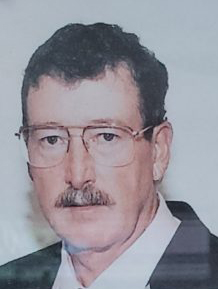 This clinic is dedicated to the memory of Dr. Donald Fowler, for his 30 years of dentistry, practicing from 1978-2008, serving clients in Rock and Green Counies. Dr. Fowker was known as a devoted family man, active community supporter and dedicated practitioner. The generostiy of the Fowler family helped make this clinic a reality, to carry on his philosophy and make dental care more accessible in Green County.
2009
Fowler Dental Clinic (FDC) initially opened in 2009 as a pediatric dental clinic to provide much-needed dental care to low-income area children. FDC operated on a limited basis, as the clinic was primarily volunteer-driven.
2009-2010
Fowler Dental Clinic opened on April 3rd, 2009, and began providing care for children referred by Green County school nurses as well as the Green County WIC and Head Start programs.
2011-2014
Fowler Dental Clinic provided oral screenings to a local Amish Community in collaboration with the Green County Health Department in 2013. In 2012, FDC began offering clinical externship opportunities to Blackhawk Technical College Dental Assisting program students. And in 2011, FDC provided dental examinations for the Early Head Start program.
2015-2017
Fowler Dental Clinic hosted Give Kids A Smile (GKAS) programming in 2015, 2016, and 2017, respectively. Our first GKAS provided over $8,000 in free dental care. Our 2016 and 2017 GKAS programs provided clinical care as well as oral health education programming to local elementary schools. In 2017, FDC developed our hospital- based dental rehabilitative program in collaboration with Monroe Hospital.
2018- 2019
With the help and generosity of our sponsors, we moved to our current facility located at 411 22nd Avenue in Monroe, Wisconsin in 2018 (special thanks to Delta Dental of Wisconsin for making this possible).
2020
The COVID-19 pandemic prompted us to close our doors from March to September 2020 as a public safety measure. While this closure was unfortunate, it did allow us time to transition from volunteer staff to full-time staff.
2021
Fowler Dental Clinic expanded our eligibility requirements- we now serve individuals of all ages that reside in Green or Lafayette counties, Wisconsin, that have ForwardHealth insurance. We also expanded our hours and are open Monday-Thursday from 8:00 am to 5:00 PM by appointment. Patient Forms/ Formas para pacientes